photo: Fistful of Tigers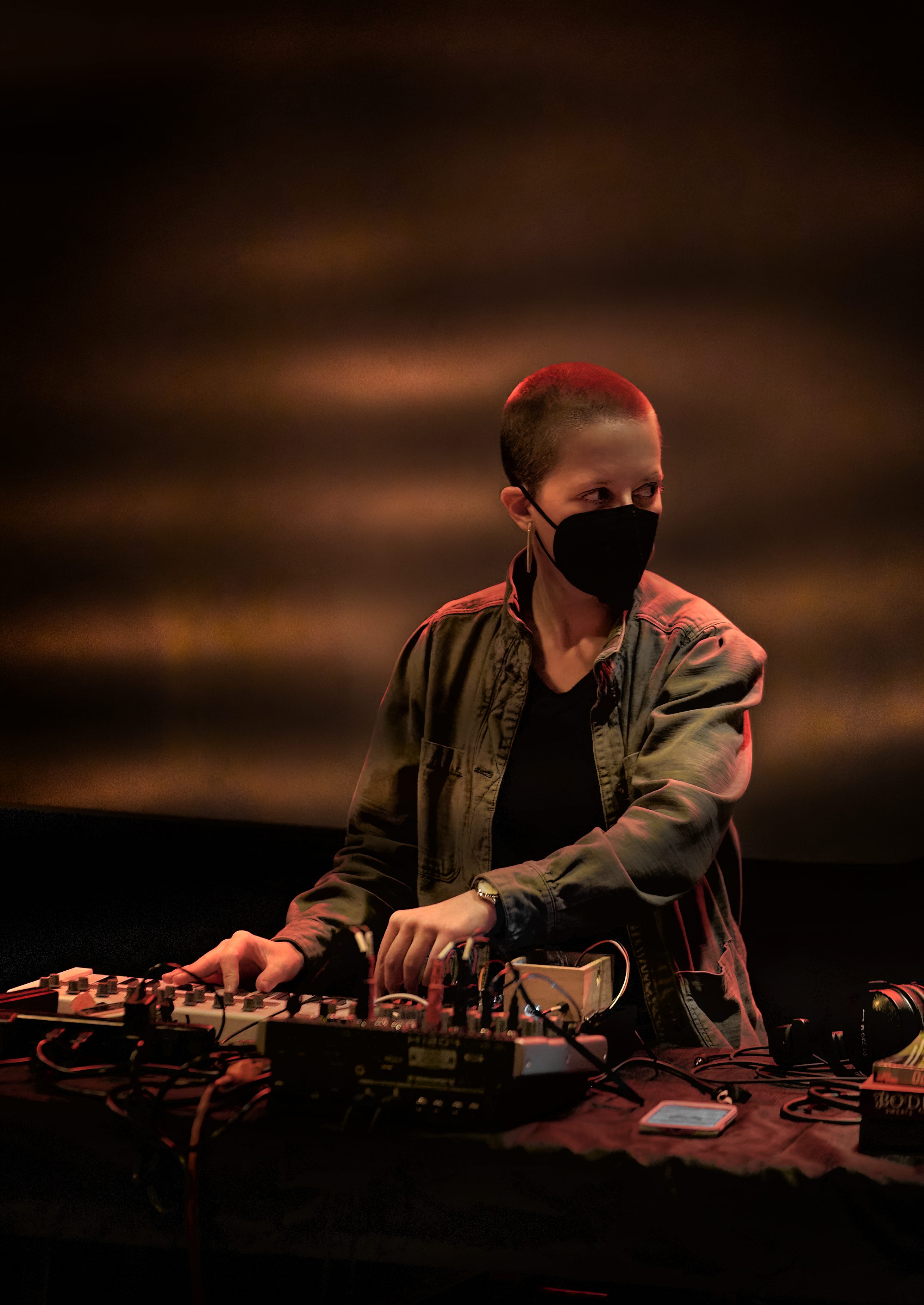 photo: James Lastowski
I am
a sound artist and educator living on Wampanoag and Narragansett land also known as Providence, RI [US]. I use a variety of self-designed and received audio tools to compose and improvise with sound. I imagine my musical ear as an instrument, as a space, as a land... and I listen accordingly. My creative interests include noise, rest, and re-imagining the "instrument" character of non-human collaborators.


| | |
| --- | --- |
| 2023 | Fulbright US Scholar Award/ Artist Residency, Vienna, MQ/Q21 and Tonspur Kunstverein Wien |
| 2017-21 | Visiting Assistant Professor, Electronic Music & Multimedia, Brown University |
| 2017 | PhD, Composition & Computer Technologies, University of Virginia |
| 2011 | BA, Music, Duke Unversity |
My CV (pdf) is available here.
I run
a Patreon channel, where I post my own work with acoustic, analog, and digital sound, responses to what I'm listening to, and prompts for patrons to make sound with.
I release
new audio semi-regularly on Bandcamp, for instance:
I offer
private lessons/consultation in music composition and production, writing about music, and audio building and physical computing.
Upcoming/recent events
Contact
For bookings and other inquiries, contact: info [at] kmwarren [dot] org
© 2022