photo: Fistful of Tigers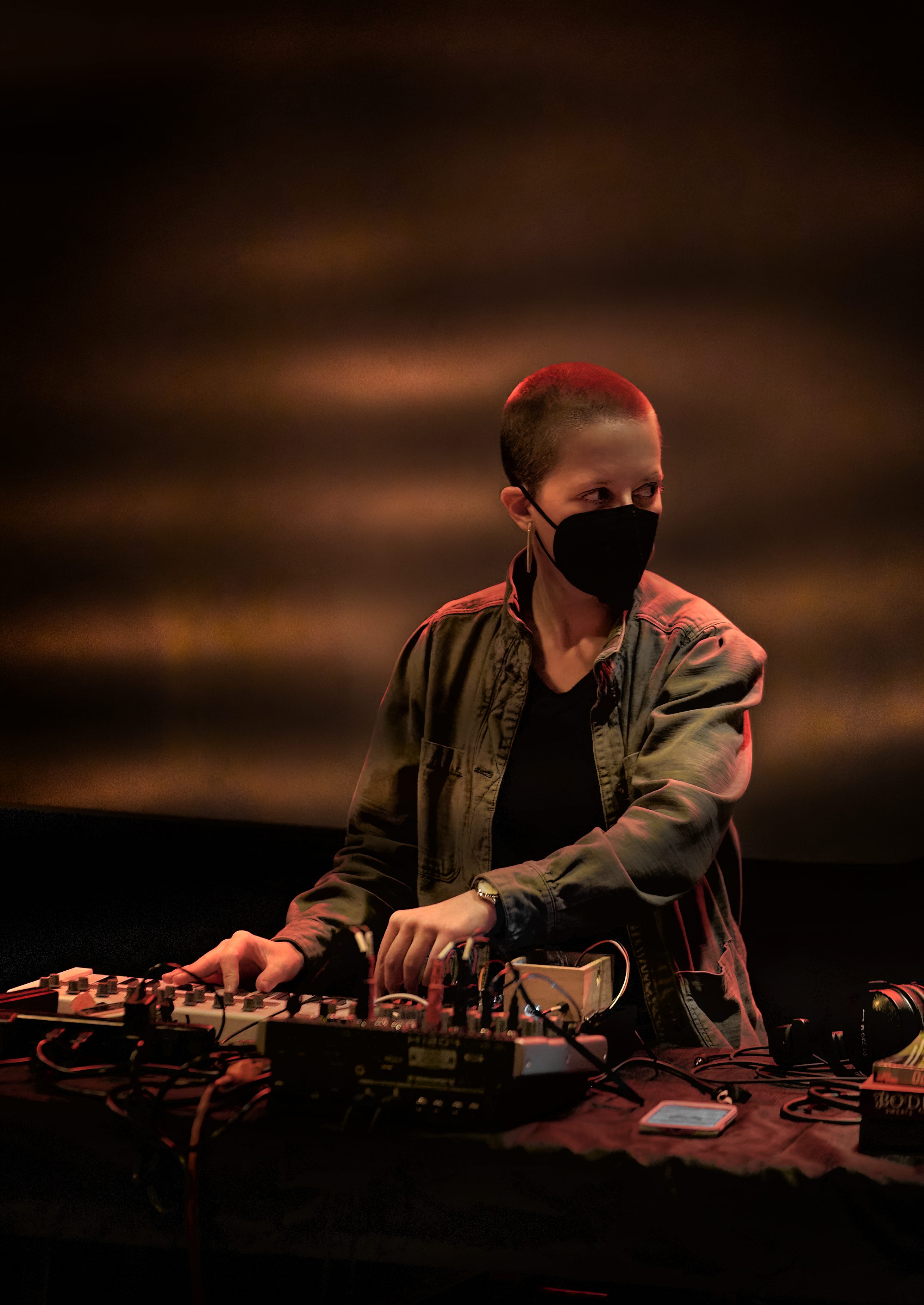 photo: James Lastowski
Bio
Kristina Warren is a sound artist, composer, performer, and instrument builder based on Wampanoag and Narragansett land also known as Providence, Rhode Island [US]. Both in solo projects and in collaborative work including curating, Warren believes that collective listening is a precious and political act. Warren uses self-designed and received audio tools to create performances, installations, and recorded works, whose recent "ASMR drone" style uses quieter volumes and careful orchestrations to help audiences perceive their own listening. Called "precise and unpredictable" (Marc Masters, Bandcamp) and "a combination of the synthetic and the fuzzy with the deeply human" (Brian McCorkle, Jazz Right Now), work by Warren has been presented internationally at venues including Spektrum [DE], Studio Loos [NL], The Bluecoat [UK], Espace des arts sans frontières [FR], Espacios Sonoros [AR], Radiophrenia [UK], Musik Akademie Basel [CH], Experimental Sound Studio (Chicago, US), Rhizome (DC, US), and the MIT Spatial Sound Lab (Cambridge, US). Warren's Spring 2023 EU tour includes events in Wien, Graz, Den Haag, Stockholm, and more. Recently a Visiting Assistant Professor of Electronic Music & Multimedia (Brown University, 2017-21), Warren holds a PhD in Composition and Computer Technologies (University of Virginia, 2017) and a BA in Music Composition (Duke University, 2011).


| | |
| --- | --- |
| 2023 | Fulbright US Scholar Award / Artist Residency, Vienna, MQ/Q21 and TONSPUR Kunstverein Wien |
| 2017-21 | Visiting Assistant Professor, Electronic Music & Multimedia, Brown University |
| 2017 | PhD, Composition & Computer Technologies, University of Virginia |
| 2011 | BA, Music, Duke Unversity |
My CV (pdf) is available here.
I release new audio semi-regularly on Bandcamp, for instance:
Offerings
I offer private lessons/consultation in music composition and production, writing about music, and audio building and physical computing.
Upcoming/Recent Events
Contact
For bookings and other inquiries, contact: info [at] kmwarren [dot] org
© 2023